Have a specific page that you want to promote? For example, do you want to promote only Excel classes? Follow these easy steps to share just that page with your users! Please note - this works with any page on the Udemy site!

1. Log into your LinkShare account. Hover your mouse over 'Links' > Click 'Deep Linking'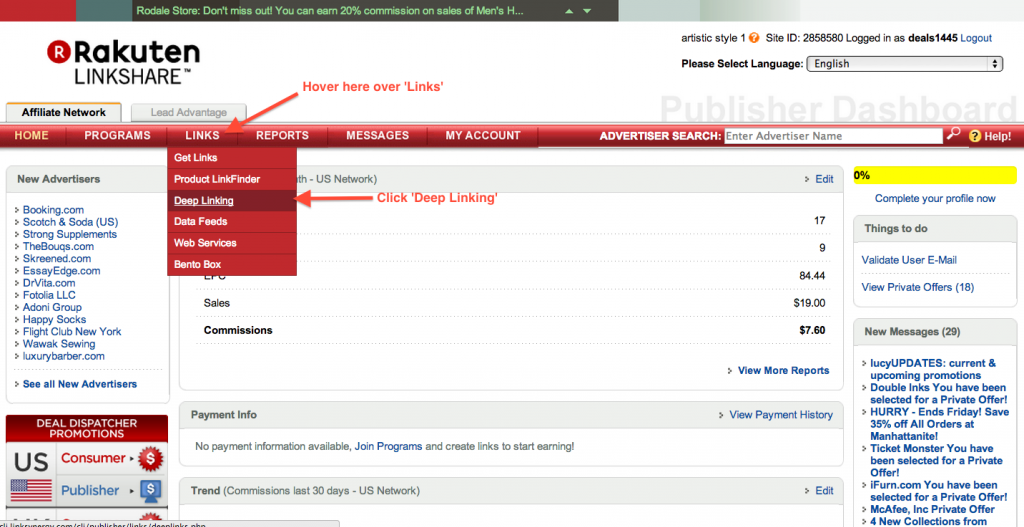 2. Open the 'Udemy.com' page that you want to promote in a new tab. In this example, we are searching 'excel', returning a page with all excel courses > Copy the URL for this page

3.Open the course URL page you want to promote in a new tab. Now copy this URL into the Deep Linking tool to make it into an affiliate link.

4. Go to the tab with your LinkShare account > Select 'Udemy' as the Advertiser > Paste the URL copied from step 2 in the URL box > Click 'Create Link'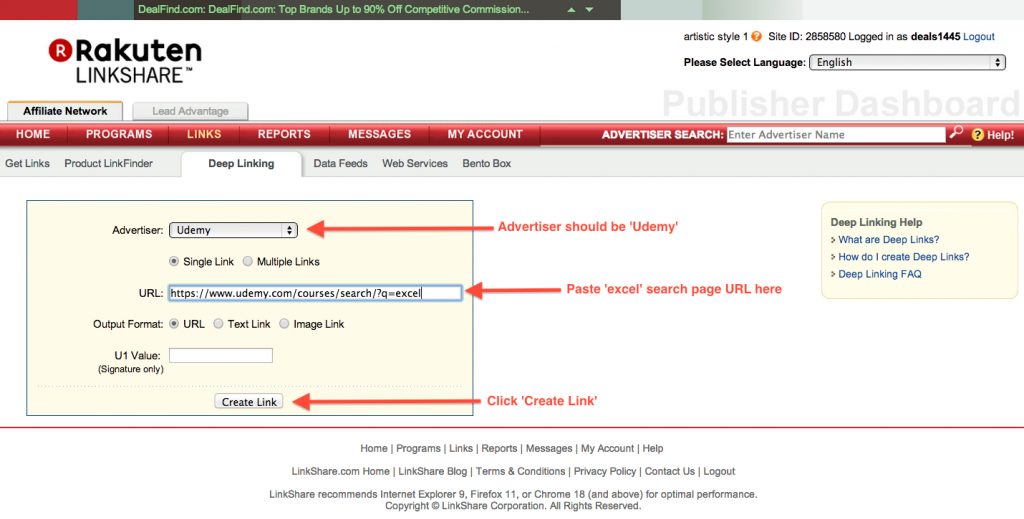 5. Copy and paste the generated deep link in your website or blog! 





Still have questions? Send us a note; we're happy to help! affiliates@udemy.com